The second release for the Breyer 2017 web special runs American The Beautiful series is up on their website. Meet Wailua!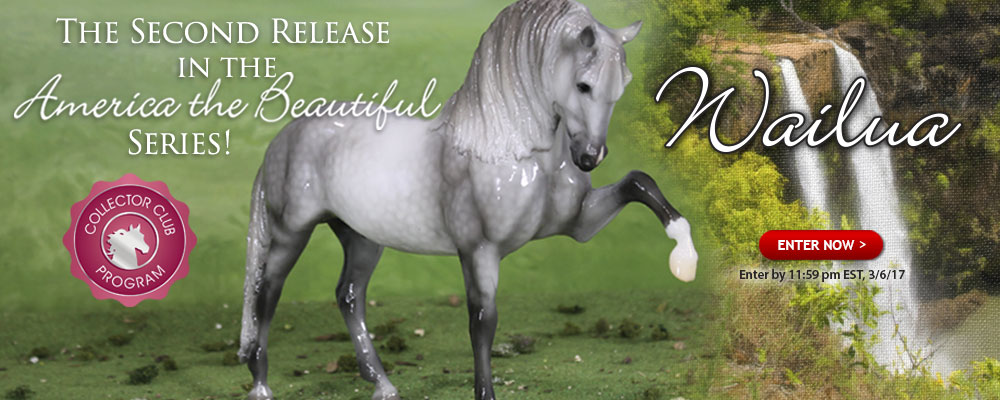 "Beautiful Wailua captures the soft grey splash of the twin falls known as Wailua Falls on the island of Kauai, Hawaii. Wailua is also home to NouNou Mountains (also known as the Sleeping Giant) that divides the island, and the 20-mile long Wailua River. This striking Andalusian with soft dapples and dark points was inspired by the mists of this lush tropical paradise. His high gloss finish is a rare feature on the Legionario mold! Pad printed on the belly with Wailua 2017."
There are only 350 of him made! $165 on Breyers website for a limited time only.