Ok check out what is coming out soon for Barbie in celebration to the new Wonder Woman movie coming out this June!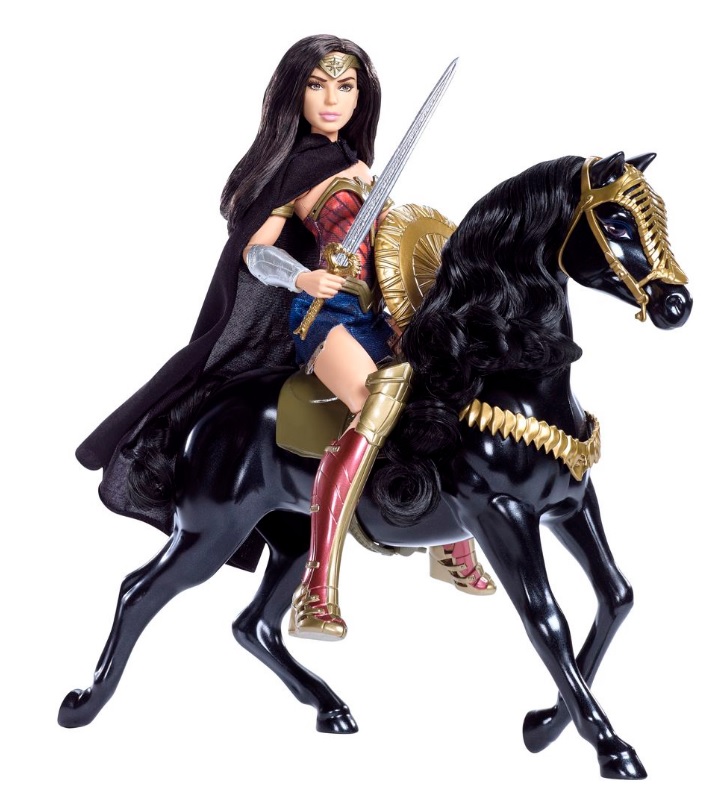 Diana is riding on her beautiful black horse with gold tack.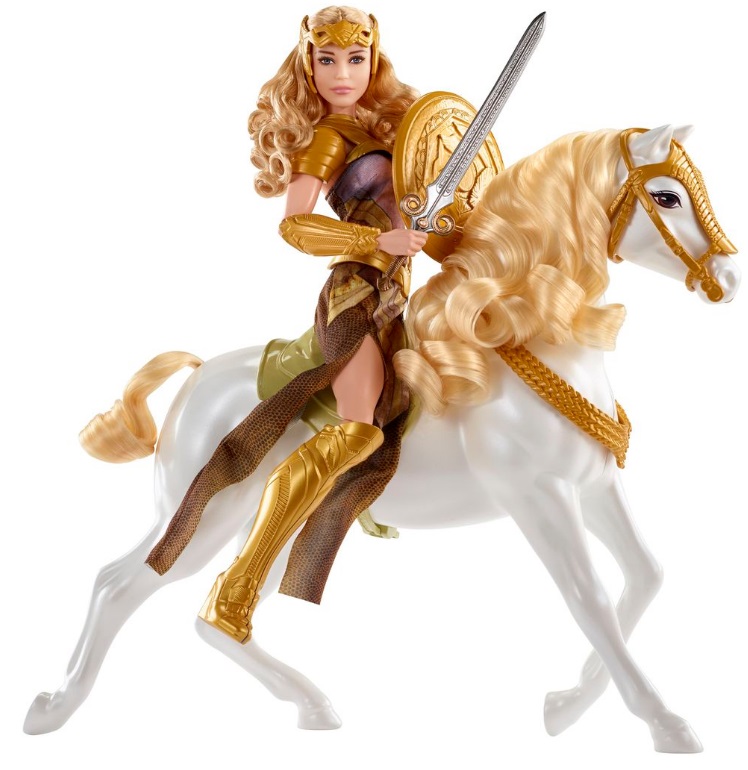 Queen Hippolyta rides on a white horse with honey colored mane and tail.
Sure the dolls look a little bit big for the horses (and where are the reins?) but its cool seeing new Barbie horses with unique tack. Coming June 2017!! Exciting!