Is has given a sneak peak to Vintage Club members to pick our favorite Semi-Rearing Mustang from these 3 horses to add in for the Vintage Club 2018 lineup.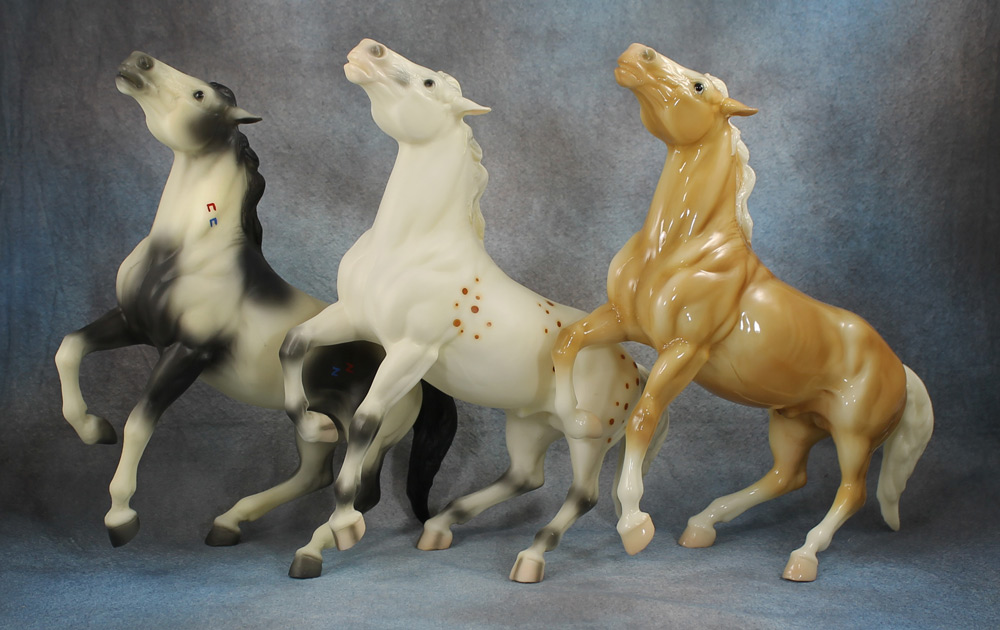 "We love his retro glossy palomino with eyewhites….and he looks so cool in vintage Breyer "Pony of the Americas" appaloosa. Diablo also rocks a riff of the Indian Pony's hand-airbrushed pinto colorway, this time in black – complete with war paint! Which would you love to have in your collection?"
What color do you like?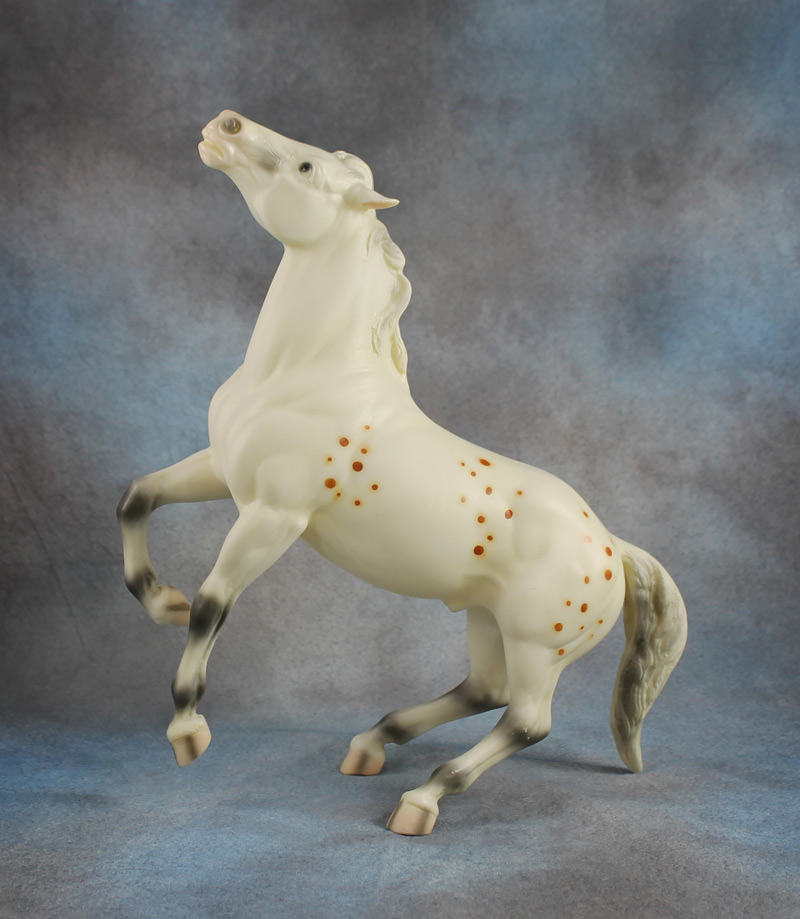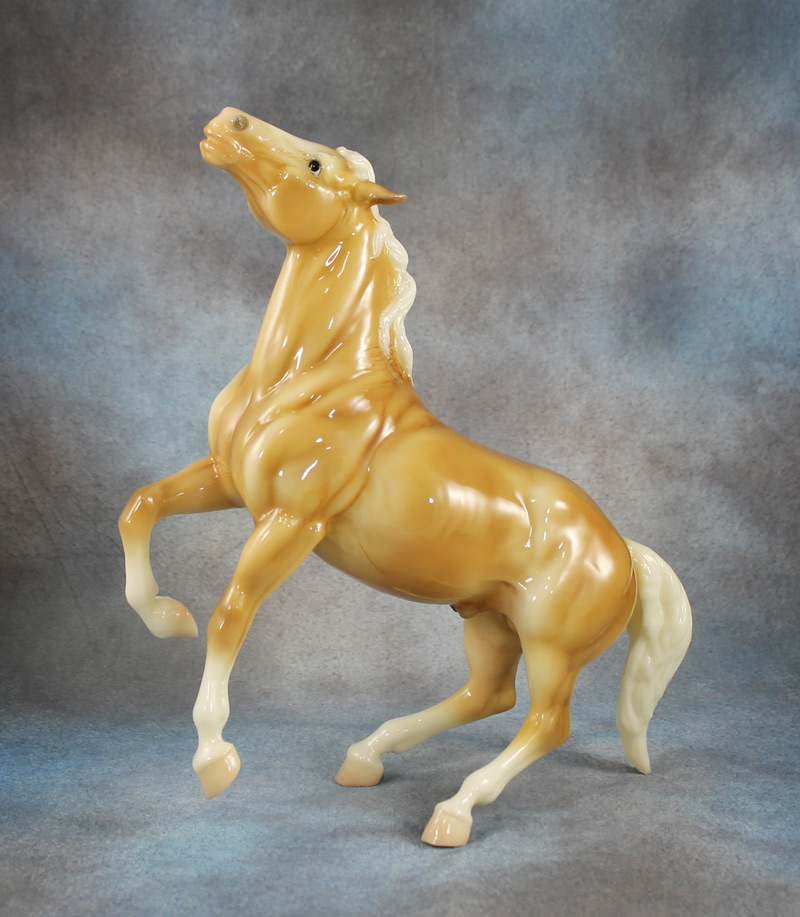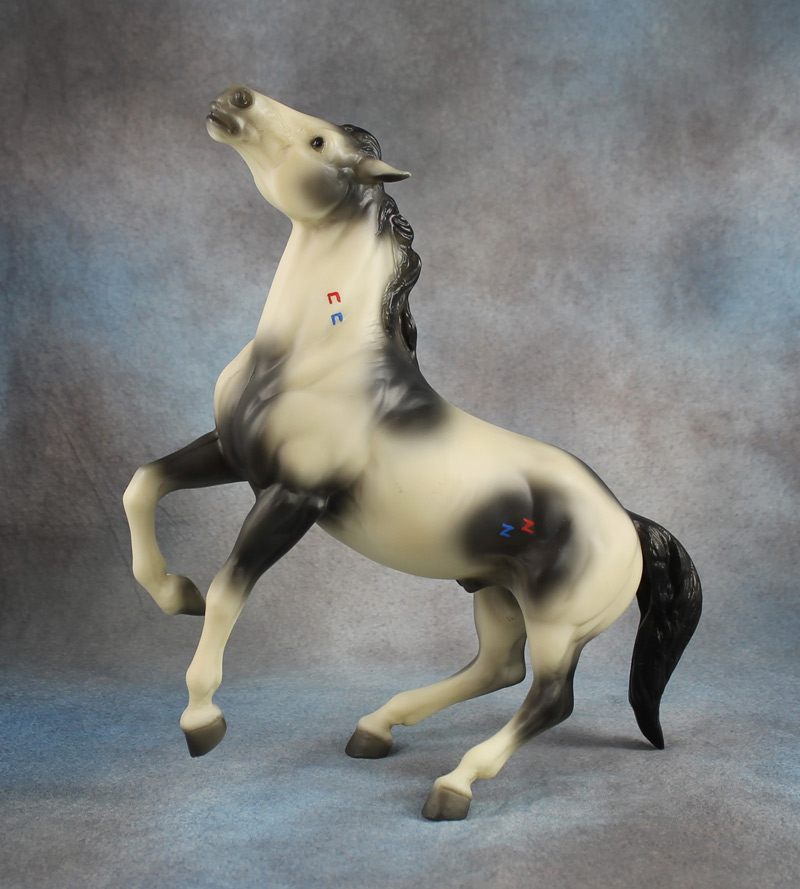 I'm loving the Appaloosa. We will see next year which one gets picked for the club!