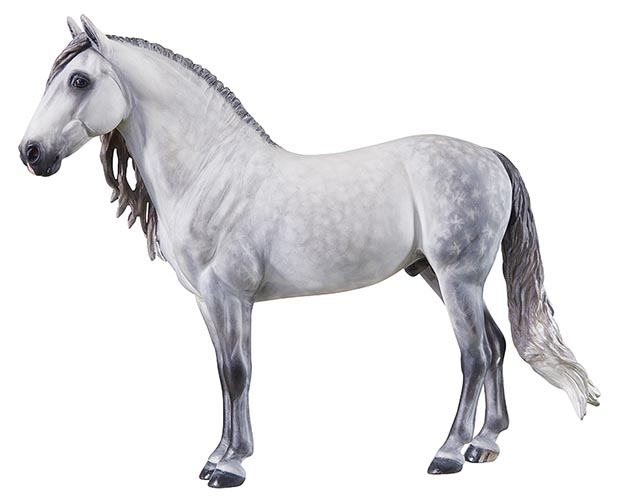 Today is very exciting for Breyer Premier Collection Club members as the second model has been released! If you have not seen Duende take a look at this gorgeous new mold from Breyer:
"Duende is a Pura Raza Española stallion, also known as the PRE or Pure Spanish Horse. Originating on the Iberian Peninsula, the PRE's eye-catching combination of grace and power created an athletic and versatile horse that excels in most disciplines, but is best known for dressage. This Premier Collection exclusive release was sculpted and originally painted by artist Mindy Berg, and features a dapple grey coat with realistic shading, detailed eyes, and a flowing mane and tail. Duende is standing collected, showcasing his deep chest, roundness of body, and the PRE's classically beautiful head. Duende means the mysterious power of art to deeply move a person. Having seen the name in passing, Mindy knew it was destined to be a name for one of her sculptures. Speaking on the meaning of the word Duende, she said, "It's all that an artist can ever wish for their piece to do.""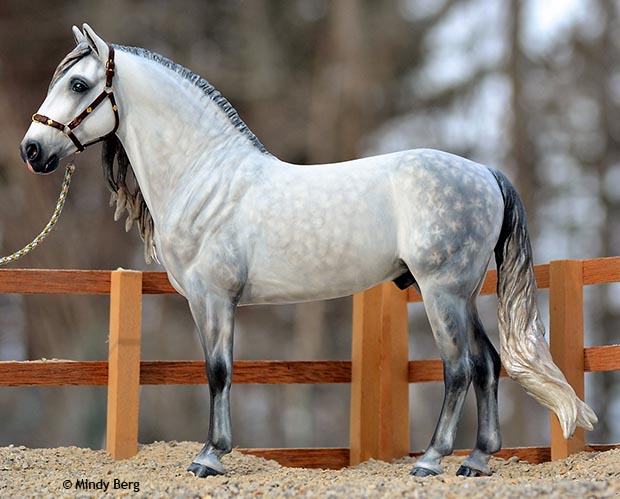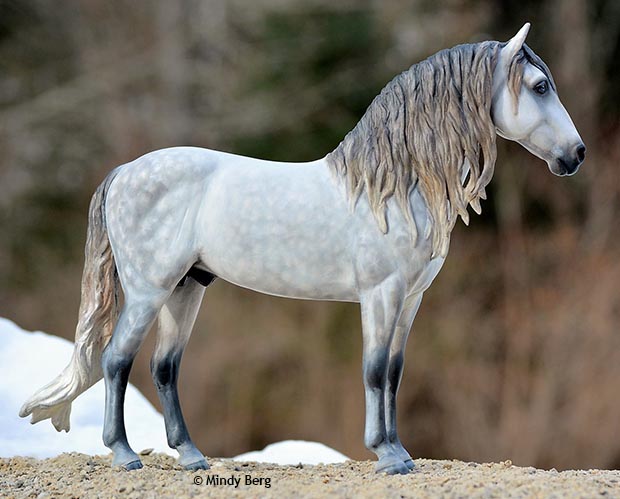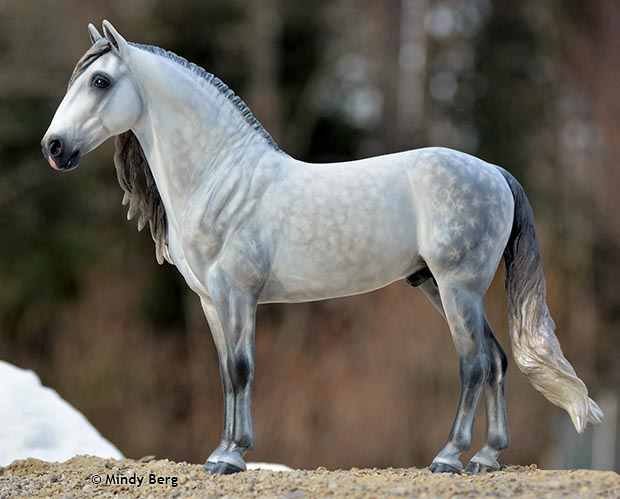 He is only available to Breyer Premier Collection Club members. I can't wait to see this guy in person. I love everything from his coat color, eye color, pose, mane and tail style.