Check out the newest from Breyer:
Carina and Selene are the Third Release in the 2017 Premier Collection.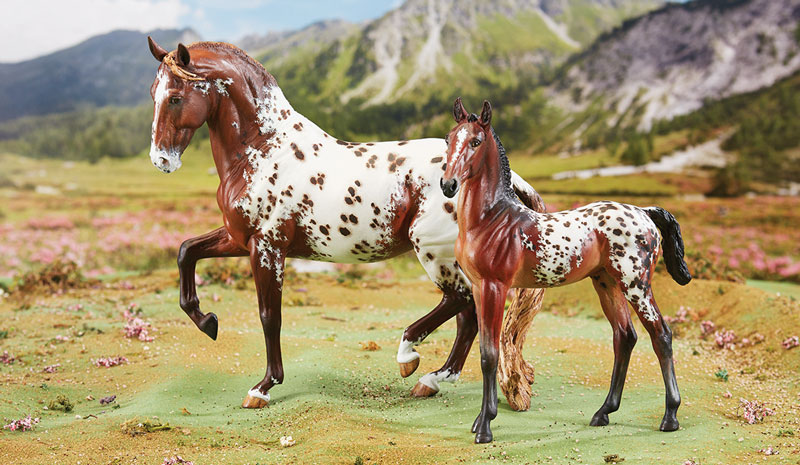 "Introducing Carina & Selene! The Third Release in the 2017 Premier Club. Carina & Selene's coats were inspired by the variety of colors Lipizzaners displayed early in the breed's history. Appaloosa, piebald, shades of bay, and palominos are seen in historical works of art depicting Lipizzaners, such as the paintings of 18th century artist Johann Georg de Hamilton. Carina has a flaxen liver chestnut semi-leopard appaloosa coat, and her filly, Selene, has a bay blanket appaloosa coat. Both feature rich shading and detailed eyes. Their sculptures embody the power, awareness, and carriage inherent to the Lipizzaner breed. Each model is painted by hand, making each a unique work of art to be cherished for generations."
Rosalind and Rigel web specials.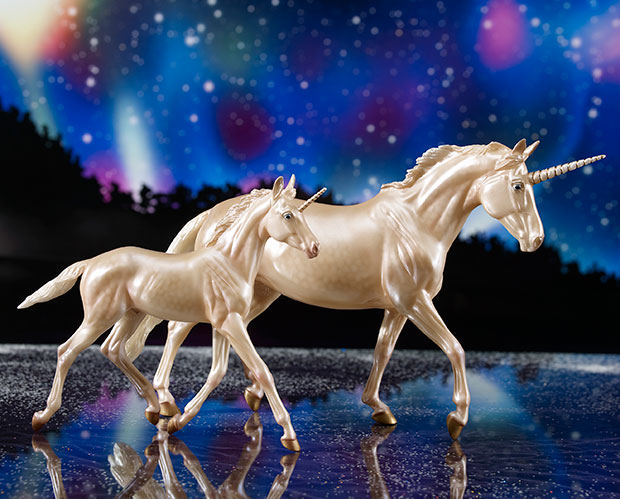 "Only the pure of heart are given the opportunity to witness the mythical Unicorn! Imagine wandering through a heavily wooded forest, the smell of moss and bark around you, sunlight streaming to the forest floor through the trees, highlighting tiny flowers in yellow, pink, and white. A babbling brook captures your attention. You look up, and there she is: Rosalind, a dreamy cremello unicorn mare, with a shimmer to her cream-colored dappled coat and an accent of gold in her singular horn. You touch her velvety muzzle in greeting, and around her side emerges Rigel, a strapping young colt with a proud expression and confident blue eyes. He's breathtaking. Am I dreaming?"